There a very few reliable sources for news today. And by that I mean unbiased, unbridled, bi-partisan and trustworthy anatomically correct reporting: Al Jazeera, BBC, The Associated Press and othercomments.com. (me)
Once again I have been accused of inappropriate verbiage and had my blog temporarily shuttered. It took me a few minutes to even be able to sign in after the embargo was lifted with the promise that I would be a good boy.
That being said…
Let's talk about hate crimes for a bit, kids. (notice the political correctness? I wasn't gender specific. sickening fucking bullshit, boys and girls)
We all know of the typical hate crimes involving race, sexual orientation, religion, etc.
Even here in Portland-Fucking-Oregon, the most white bread cracker-town in America, folks are getting wonky. Mostly in the passive aggressive Portland way. But…
I read this morning about a bartender leaving work after closing and cleaning up. He is a gay man that works at a gay club in Old Town.
A group of white punks (we just don't have enough people of color here to perpetrate all the crimes) start giving him shit and the bartender asks them to leave him be. One of the punks proceeds to follow him and attack him at a crosswalk just a couple of blocks down the street. The bartender starts back towards the bar he had just left, presumably to get some help, when another one of the little fucks kicks him in the head.
When the cops arrive, the main instigator and the bartender are the only ones left that were involved. The cops arrested the punk kid, 20 years old and homeless, and cart his sorry ass off to jail.
The cops released a statement this morning warning people to be careful while walking in this neighborhood at night because it is dangerous. Really? Tell me you're fucking kidding. Perhaps patrol the area? You know, do your fucking job?
This ties in to several issues I have written about here.
The homeless sympathy and subsequent crimes related to it are being coddled.
While there have been a few neighborhoods demanding the removal of homeless camps all that is happening is the "unhoused" (as mayor Charlie Hales puts it. more fucking pc garbage) are packing their stolen shopping carts and pushing them down the street to set up camp a few blocks away. It doesn't solve a fucking thing. And now our police are telling US to be careful leaving work or strolling our neighborhoods! WTF?!?!?!?!?
So here, aside from the obvious, is a hate crime in a much broader scope. You see our officials HATE to do their jobs. They HATE to admit the problems are severe, let alone exist. It's a CRIME, dammit!
The PC thing to do is keep the problems quiet and draw accolades for helping the "less fortunate." Let's build the unhoused homes. Let's set up more soup kitchens. Let's start more handout programs. Let's take tax dollars from our children's education, the elderly's social security and improvements to the fucking town to set these fuckers up real nice so they have a better place to go after they rob, rape, beg and beat on people leaving work. I want to fucking go to city hall and shit on the floor as a reminder of what the sidewalks look like where the homeless drug addicted and drunken criminal society drop-outs park their shopping carts. Let's protest PC bullshitness. (oooh, a new word)
The burden of being politically correct is turning the country into a bunch of passive aggressive pussies. Except, of course, for the fucktards who take to the streets, including the cops, to create mayhem.
So now, born from hate, another ridiculous HATE group is on the scene. Blue Lives Matter. Huh? No, this isn't about the Blue Man Group. (which would be a better cause, and, by the way, if you haven't seen the show; do so! It's awesome!) Blue Lives Matter is regarding the uptick in police shootings due to the uptick in violent demonstrations by Black Lives Matter. Just one more thing for folks to protest and fight in the streets about. I smell a civil war coming…
Now let's talk about some real hate…
Poli (many) tics (blood suckers): a hate crime all its own…
My big number one here is Trump. I truly HATE that fucking guy. Truly. Not a crime. An intelligent decision.
I am loving the slamming anti-Trump ads by the Clinton campaign. They don't even have to take things out of context to make this idiot look like an idiot.
I've listed so many derogatory remarks uttered by the Cheetos-toned moron that I can't remember them all, but when I think of them I laugh and puke in my mouth a little. (Do you know how to starve Trump to death? Hide his bankruptcy filings under the presidential oath. I just made that shit up! HAHAHAHA!)
A big hate crime in this presidential run involves military endorsements…meaning the military HATES both candidates.(the Hills later)
Trump boasts he has 88 military endorsements. 88? Out of tens of thousands all you can muster is 88? And of those 88 who stands out? Umm. No one. Four star generals and the other higher ups in the armed forces state they don't recognize any of the names on the list. Could this be more of Donald's make-believe friends? Hmm.
Of course, par for the course, Trumpelstilskin, has created a negative out of what was barely a positive, and has immediately slammed the generals of our active military.
Last night both shitbag and Hills sat with another idiot, Matt Lauer, for the Commander in Chief forum to discuss National Security. Another fucking sad joke involving this election. Do you remember when the seat for the presidency was a serious thing?
Trump's earlier attack on John McCain for being a loser because he was a POW obviously wasn't enough. During Trump's difficult to watch national security commentary, he vowed to replace the generals that are in place currently because they aren't doing a good enough job. Though Trump is a known draft dodger and can't remember for sure when his bone spurs went away (poor Donnie) he was deferred FIVE times from the draft. Perhaps it would be in the countries best interest to abandon the idea of the military altogether. All our soldiers should enroll in college and see the doctor about their feet, right?
And if you're a woman in the military, according to Trump, why wouldn't you expect to be sexually assaulted? You are a woman after all. Trump asks, via his favorite form of communication, "What did these geniuses expect when they put men and women together?"
It's really hard to take a man seriously that looks like he has an orange chinchilla glued to his head.
Are these not hate crimes? Perhaps civility and respect would be expected, douchebag.
Trump's camp…hate crime to "infinity and beyond"…Buzz Lightyear, Toy Story circa 1995.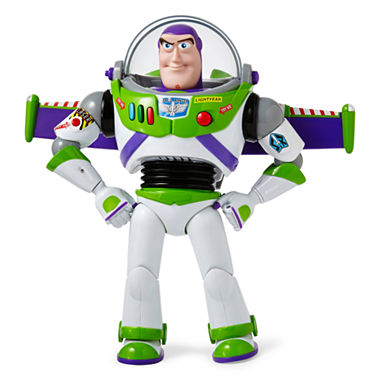 Seems like his campaign office has seen more changes than I have socks. It's obvious, if you want Fuckface von Clownstick to act like an actual presidential candidate, should you want him to act and speak presidentially, you're a long way from home in his campaign office, Dorothy. "You're Fired!" (his campaign is very much like "reality tv")
We'll just discuss the one major roster change as his office has seen more come and go than I can count.
On August 17th, with just over 80 days left until the election sees us in the booths, Trump replaced Paul Manafort (manafort quit, by the way) with Breitbart executive, Steven Bannon as CEO. His campaign manager.
Bannon is a troubled soul in his own right and promises to add fuel to the flaming idiot's derogatory campaign. Bannon has been (allegedly) a wife beater, accused of sexual assault in the workplace and voter registration fraud and, of course, he's a bigot.
Breitbart is a website, politically bent, that appeared to lean left. Mr. Bannon kept the covert cover while turning it into a shithouse that suited him. He called it the "alt-right." (what the fuck does that even mean?) It just so happened it was very Trump-like. Anti-Jew, anti-Muslimism, etc.
Trump is a turd tornado. (paraphrased from a comment made by Ben Shapiro, former editor at large of Breitbart) i.e. A SHIT STORM. So why not pull in another country's worth of outhouses? Trump has been called the most unfit and dangerous man to ever vie for the presidency and Bannon has been called the most dangerous political operative in America. Kismet?
Trump plays with the "Big Lie Technique." Lies so big and outrageous that people just assume he's telling the truth. At least those dumb enough to consider themselves his support.
A Trump supporter once said, "She told me she was bi-partisan. I told her I'd watch, but I'd never let another dude's wiener near me."
No one is fact checking anymore. The presidential race has become so comical and audacious that the public looks at it like the Sunday comic strips or Enquirer headlines.
Speaking of headlines…
Here are a few headlines from the Breitbart site under the reign of Bannon…
"Birth Control Makes Women Unattractive and Crazy"
"Would You Rather Your Child Had Feminism or Cancer?"
"Gabby Giffords: The Gun Control Movement's Human Shield"
"Hoist It High and Proud: The Confederate Flag Proclaims a Glorious   Heritage"
Beautiful stuff, right? Does this sound like would-be quotes from "The Donald"?
Trump still tells us that he is not our best hope, but our only hope.
This week, Trump said that Putin was a great leader and much better than Obama. (Hmmm. If that's what I thought and was running for President of the United States of America would I say this out loud? All hail Satan)
(Did you know that when the secret service asked him to choose his code-name that he said "humble"? I was home alone when I read that and laughed so hard my balls hurt.)
Hillary, on the other hand, has her hands full. She controls a comfortable lead and will no doubt be the next leader of our country. But she is just a polished turd.
Amid the Benghazi controversy, which I'm surprised wasn't as big an issue when it ACTUALLY HAPPENED and her email scandal (see Watergate) shows her only real strength is Trump's weakness. His utter stupidity, lack of linear and/or lateral thinking and his ridiculous wavering on issues he actually knows nothing about give Hills a free run. The bitch is doing parkour all over the country while Trump looks on in a wheelchair.
In Hills corner is a lifetime of political involvement, a certain savvy from a presence in the senate, a former presidential husband and a whole bunch of fucking politicians, both left and right, that don't want her as president, but want Donald-Fucking-Trump to literally die.
She boasts 95 military endorsements. Again I ask, "Out of tens of thousands?"
The rub…
Hers are all notable career armed forces folk. Respected Generals and Admirals.
(Mitt Romney, whom I would have shit on before ever voting for, had over 500 military endorsements.)
Hills has shown a disregard for American lives, an avid disregard for the laws that are set to govern the nation and its security, and, unfortunately, doesn't have an opponent in this race. What the fuck happened?
A vote for Trump is a hate crime. A vote for Hills is a hate crime. A vote for green or independent is a waste and a hate crime. So now what?
Let's get to the real rub…
Dickface Baby Huey, Kim Jong-un, in North Korea banned sarcasm this week because it only played against his rule. He's testing nukes bigger than the A-bombs dropped on Hiroshima and laughing his teenage little girl laugh.
Let's face facts; this is a guy that has had his family and friends executed. Maniacal recklessness. Do you think he'll actually hesitate to push the button when the tests results come back positive? (Perhaps it's the Asian small penis thing? It would still look small in Trump's tiny hand)
Putin is playing war games with live ammunition. Another one practicing to be a dominant world power.  More maniacal recklessness. And again I'll state, Trump likes him.
Brown University is putting tampons in the men's rooms. Melania Trump, the plastic robot wife of "The Donald", an alleged former high-priced escort (whore) that is an alleged illegal immigrant, still hasn't answered as promised to tell us the truth. She has just disappeared from the public eye. (I have a feeling more speech writers have been fired and they are currently vetting others) Apple has a new terrorist-friendly iPhone coming, and I want the death penalty to be nationally accepted and immediate in cases of zero doubt. And the best, and worst, part of it all is that it's 100-fucking-percent true.
Russia and North Korea, as well as China, know our military is weak and divided in two actual wars and spread further thin by the terrorist gang known as ISIS(L). Why the fuck not take advantage to advance? In the wake of the debaucherous presidential race, we are a country distracted and comical to the rest of the world. The U.S. is fucked. Period. We are, simply put, a country at war. At war in Iraq, Afghanistan, quawkfuckinstan, with our own government and each other.
Every single fucking word you've just read is part of our actual today and tomorrow, and woefully unquestionable.
Trump is being shown that, aside from plastic prostitutes and failed casinos, he can't buy everything. And Hills is being shown the way to the presidency due to the aforementioned.
Think of Mozart and then turn on the radio. Music has digressed to the point of a Cro-Magnon beating on a log again. It looks like current politics have mirrored it.
Hills often quotes, "It takes a village to raise a child." I say, "It takes a nation to build a president."
So, who do you hate? What do you hate? And what crime are you willing to commit for it?